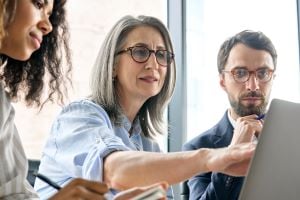 WEBINAR
The Quick & Simple Solution to Gain Significant Competitive Advantage!
THURSDAY SEPT. 14th @ 1:00PM EST
There is something your competitors are doing that gives them an advantage. . . but you can easily close the gap. We'll show you how!
Why attend this webinar?
Imagine how much time and money you'd save if you could automate mundane tasks and document-heavy workflows and digitize forms!
Join this informative webinar to learn how to increase efficiency, accuracy, and consistency in your everyday business processes.
You'll learn how to:
Be competitive in the digital age
Put an end to costly errors and redundancies
Fast track your digital transformation
Go paperless and get rid of printing and handling documents
Forthright and airSlate can help you automate your business process for HR functions, vendor onboarding, and digital sales processes and significantly improve efficiency, productivity, and compliance.
WEBINAR: THURSDAY SEPT. 14th @ 1:00PM EST
About Forthright
For almost three decades, Forthright Technology Partners has been a leading provider of consulting, engineering, and managed services for clients in a range of industries. Forthright delivers user-centric IT solutions with an award-winning team of engineering professionals. We involve user experience in everything we do, from our interactions with clients to the day-to-day activities of their employees.